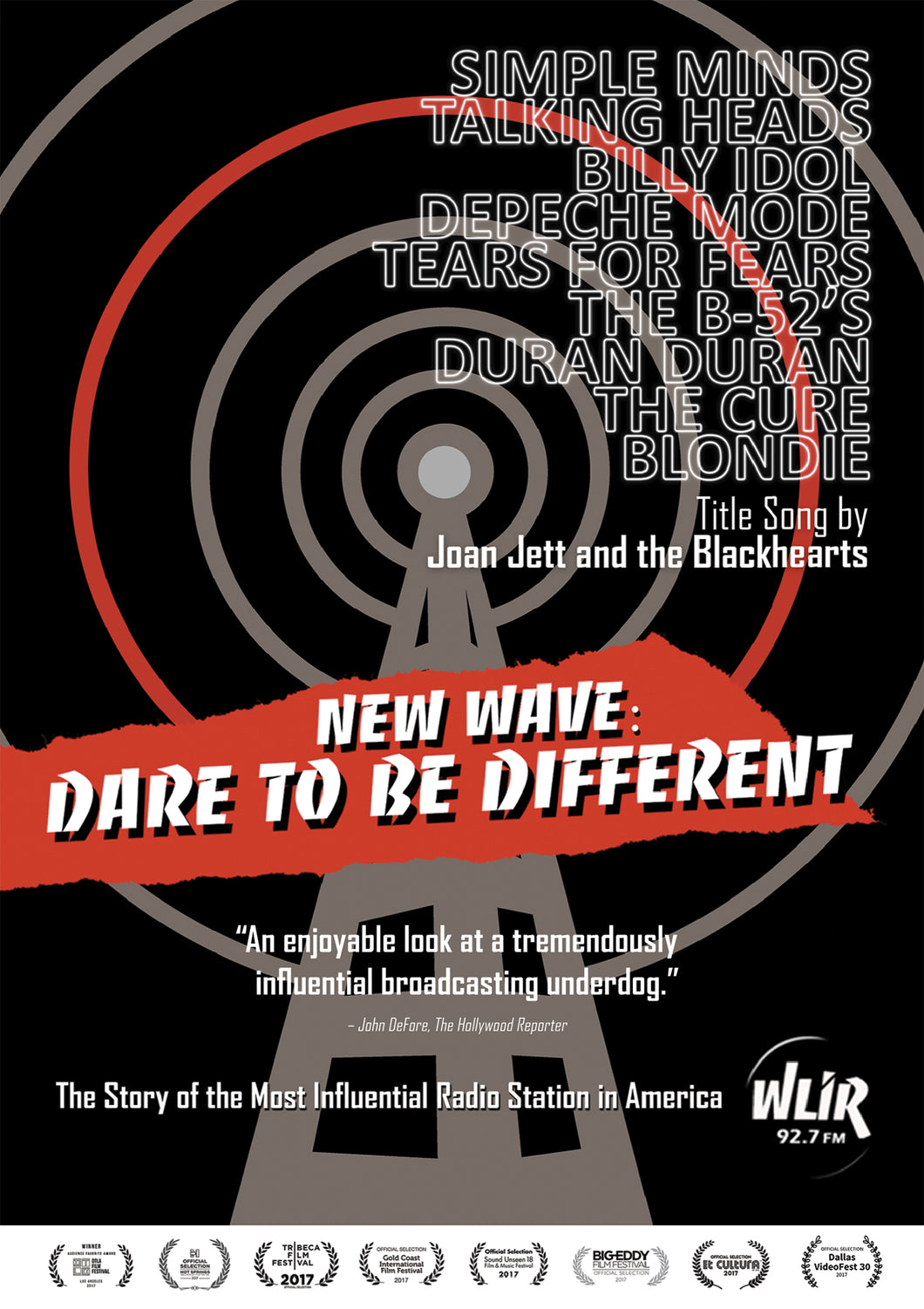 "Dare To Be Different" Music Documentary (DVD)
Regular price $19.95 $13.95 Sale
This is the story of "the Most Influential Radio Station in America."
U2, Talking Heads, Depeche Mode, Blondie, Duran Duran, Tears for Fears, The Clash, The Cure: Over half a billion records sold but you may never have heard of them if not for a small suburban radio station on Long Island, NY: WLIR. In August 1982, a small group of radio visionaries knew they couldn't compete with the mega-stations in New York City. With one brave decision, they changed the sound of the radio forever. In this riveting and star-studded documentary, Program director Denis McNamara, the 'LIR crew, and the biggest artists of the era tell the story of how they battled the FCC, the record labels, corporate radio, and all the conventional rules to create a musical movement that brought the New Wave to America. The dynamic soundtrack includes more than 50 songs from the era and a new original theme song by Joan Jett and the Blackhearts!
Every fan of New Wave, Punk, and Alternative music really needs to see this. WLIR/WDRE was the little radio station that could...
Celebrate 80's hair, fashion, culture, and music with those who dared to be different!
Must see for fans of 80's music!
Features more than 50 hit songs from artists such as U2, Joan Jett, Blondie, Duran Duran, Depeche Mode, Talking Heads, The Cure, The Fixx, The B-52s, Simple Minds, Tears for Fears, Flock of Seagulls and Bob Marley
Interviews with amazing 80's artists like Billy Idol, Joan Jett, Debbie Harry, Nick Rhodes, Vince Clarke, Jim Kerr, Fred Schneider, Dave Wakeling, Cy Curnan, Mike Score, Mike Peters, Katrina Leskanich, Thomas Dolby, Tom Bailey, and Howard Jones
Featuring an original theme song by Joan Jett and the Blackhearts, 'Dare To Be Different!'