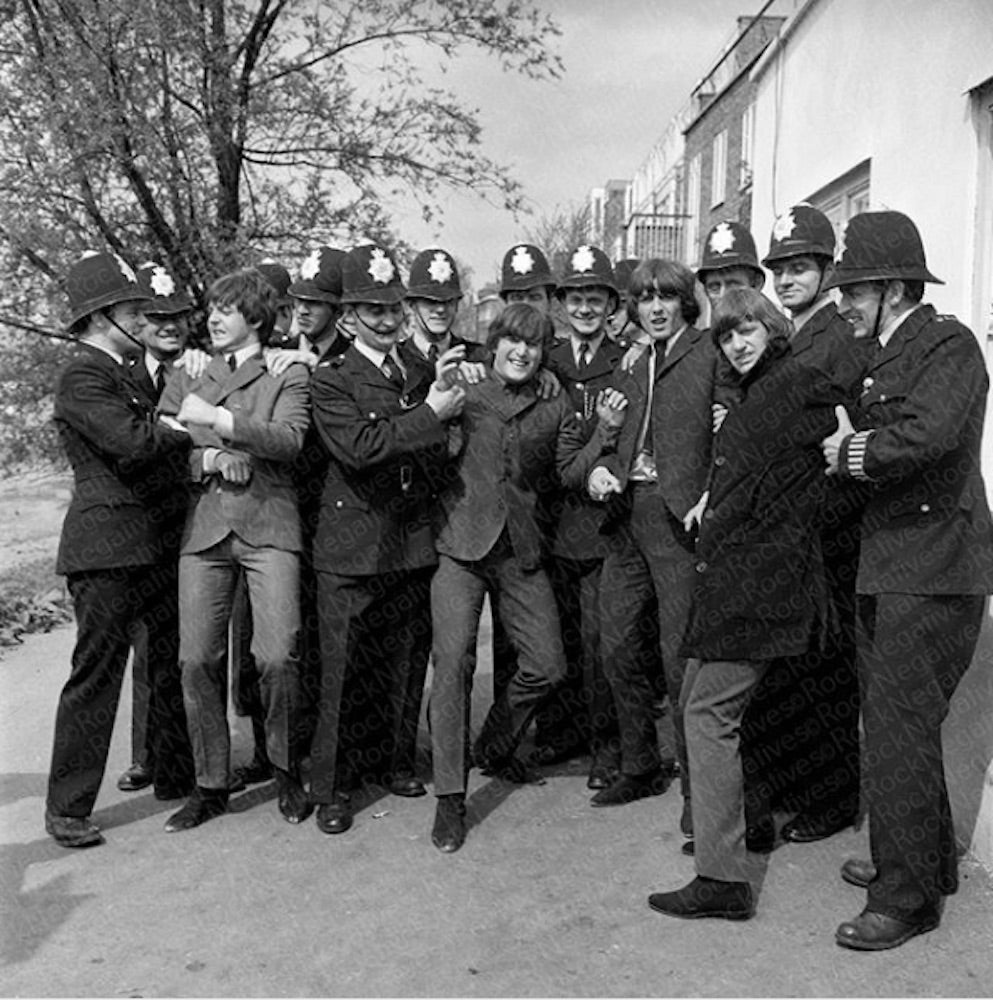 "Help!" Chase Scene Beatles Archive Quality Collector's Photo Print [17x22]
Regular price $250.00 Sale
Here's another gem from curator Jeff Hochberg's most recent haul of Beatles negatives. This is from the filming of the "Help!" Twickenham chase scene. George, John, and Ringo are all looking at the camera while Paul looks away. This image is one of the greats if you ask us. And it's never been published before!
There are a few things you need to know:
The sample we're showing here is low-resolution and watermarked, for security purposes. Your print will look absolutely stunning: archive-quality and super crisp with no watermarks.
Each print is 17 " x 22"
Every order is printed individually, so please allow about 10 days for your shipment to arrive. 

And don't worry. If you don't like it, just return it for a full refund. But we're pretty sure you'll really, really like it.
Photo by Tony Gale. All photos Copyright 2018, RockNegatives