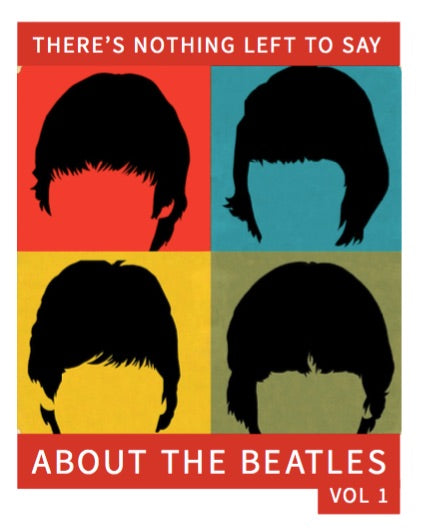 There's Nothing Left to Say About The Beatles [Free e-book]
If we've learned anything about CultureSonar in our first two years, it's that our readers really, really love music in general – and The Beatles in particular. On the one hand, you'd think that everything that could be said about a 50-year-old band has already been said. The Beatles themselves have often poked gentle fun at folks who analyze their music. On the other hand, of course, is the undeniable truth that music this good endures. We're still talking about Mozart and Miles, among others, after all...
We've gathered about 50 of our favorite Beatle-related articles in this little book, which we'd like to share with you as our treat. We hope you will enjoy reading it as much as we enjoyed creating it. For our part, we do think there's plenty more to say – as there's always something new to discover in even the most familiar music; and we digest it differently as time and circumstances evolve.
Enjoy!