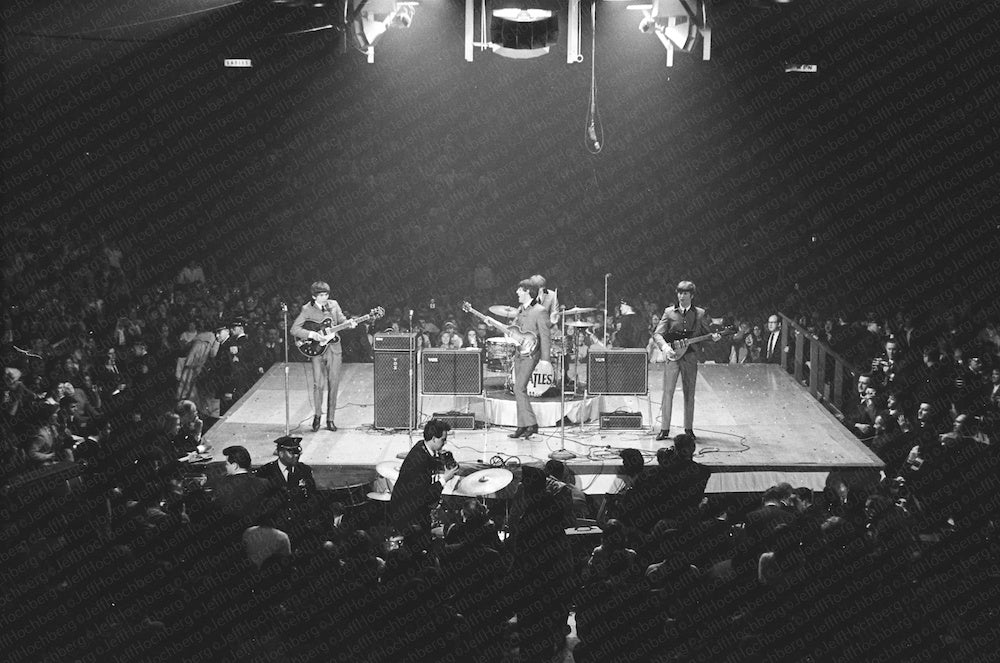 First US Beatle Concert, Feb 11, 1964 Ed Sullivan Show Rare Archival Photo Print [30x40]
Regular price $995.00 Sale
Two days after their historic debut on Ed Sullivan, The Beatles played their first American concert, at the DC Coliseum (now called the Uline Arena). Fans know this was a magical show. The band was in incredible form, still fresh from the ecstatic American welcome. The setting is charmingly primitive and intimate. 
It's just a magnificent snapshot, so to speak, of a very special moment in time.
Curator Jeff Hochberg has authorized us to sell only 3 of these prints. Here's what you need to know:
The sample we're showing here is low-resolution and watermarked, for security purposes. Your print will look absolutely stunning: archive-quality and super crisp with no watermarks.
Each print is 30" x 40". It's big, for a big impact.
Jeff prints every order individually, so please allow about 10 days for your shipment to arrive if you choose the unframed option, and at least 2 weeks if you choose framed. (We custom-frame each one.)

This is a very rare photo that isn't currently available anywhere else. We can't guarantee that Jeff won't ever print any more, but we can tell you that you won't see a lot of them.
If you're a fan, this is something to treasure.
And don't worry. If you don't like it, just return it for a full refund. But we're pretty sure you'll really, really like it.
All photos Copyright 2018, RockNegatives