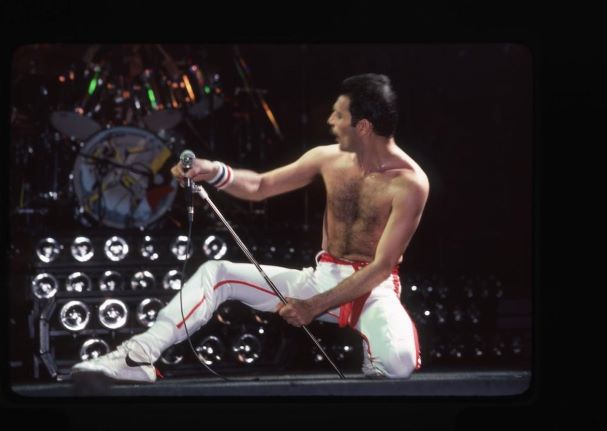 Freddie Strikes an Iconic Pose in Detriot 1980 Photo Print
Regular price $49.95 $39.95 Sale
Freddie Mercury strikes an iconic pose onstage at the Joe Louis Arena, on October 20, 1980 in Detroit, MI.
This is an uncommon photo that you won't see everywhere: a genuine collector's item.
Here are a few other things you should know:
- Choose from three sizes, Framed or Unframed, for your print.
- Framed versions will have a stylish, elegant black wood frame.
- Satisfaction guaranteed. If you don't love your print, just return it for a full refund.