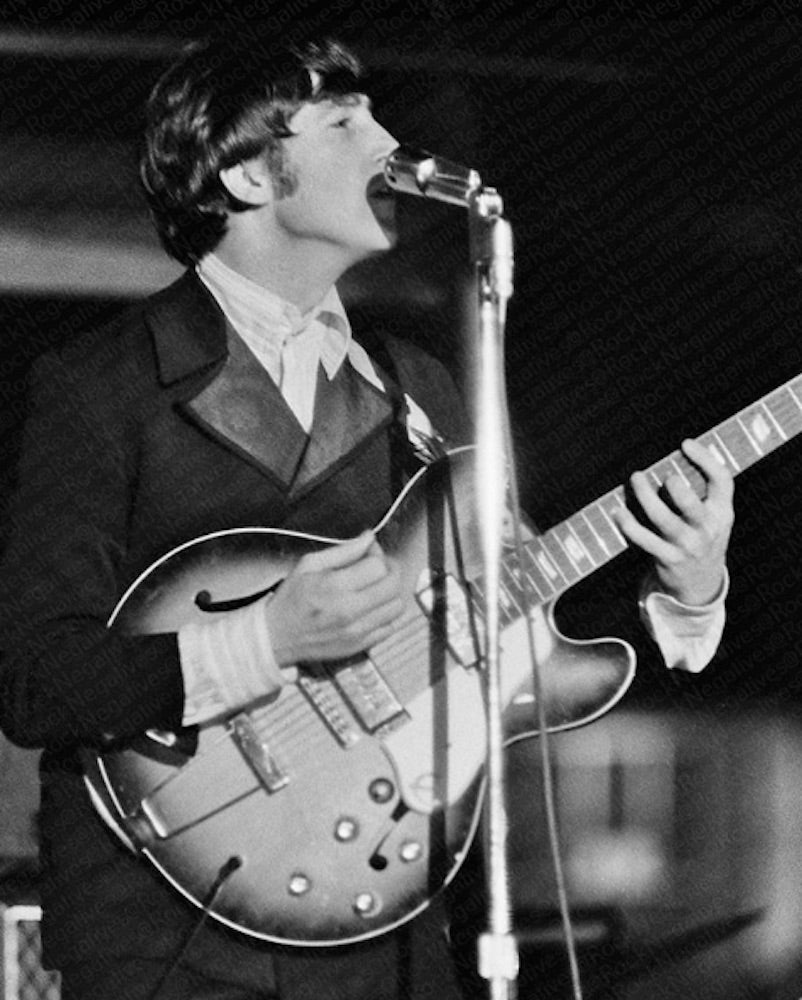 John Lennon Live 1966 Archive-Quality Collector's Photo Print [17x22]
Regular price $395.00 Sale
Here's a never-before-seen photo of John Lennon taken by Tom Morton on August 21, 1966 at Busch Stadium in St. Louis. This one one of a set of 86 that curator Jeff Hochberg purchased from Tom and the only solo shot of John. (Guitar geeks, note the sweet Epiphone Casino.)
Jeff has authorized us to sell only 10 of these prints. Here's what you need to know:
The sample we're showing here is low-resolution and watermarked, for security purposes. Your print will look absolutely stunning: archive-quality and super crisp with no watermarks.
Each print is 17" x 22". The big print will make a big impact.
Jeff prints every order individually, so please allow about 10 days for your shipment to arrive if you choose the unframed option, and at least 2 weeks if you choose framed. (We custom-frame each one.)

This is a very rare photo that isn't currently available anywhere else. We can't guarantee that Jeff won't ever print any more, but we can tell you that you won't see a lot of them.
If you're a fan, this is something to treasure.
And don't worry. If you don't like it, just return it for a full refund. But we're pretty sure you'll really, really like it.
All photos Copyright 2018, RockNegatives