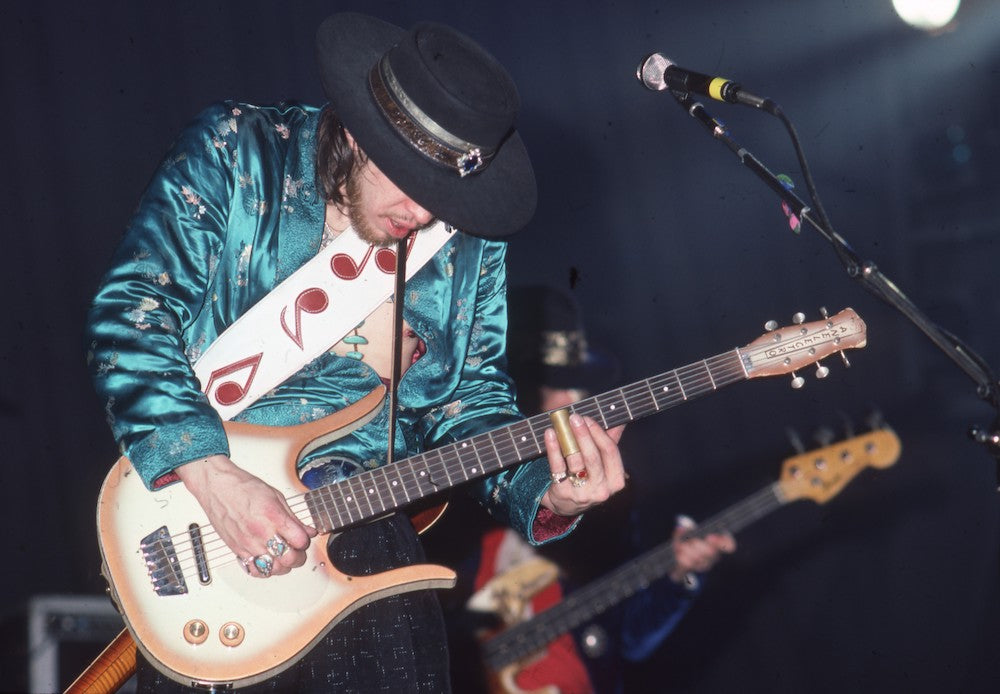 Stevie Ray Vaughan Guitar Solo on Soul Tour 1985 Photo Print
Regular price $49.95 $39.95 Sale
Stevie Ray Vaughan played one of his signature guitar solos on stage during the Soul to Soul Tour on September 27, 1985, at Hill Auditorium in Ann Arbor, Michigan. 
This is an uncommon photo that you won't see everywhere: a genuine collector's item.
Here are a few other things you should know:
- Choose from three sizes, Framed or Unframed, for your print.
- Framed versions have a simple, elegant black wood frame.
- Satisfaction is guaranteed. If you don't love your print, just return it for a full refund.