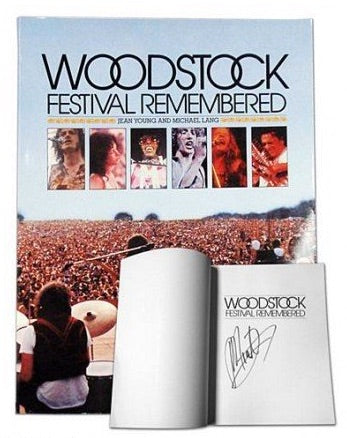 Woodstock Festival Remembered [Autographed First Edition Book)
Regular price $69.95 Sale
This is a wonderful book about the Woodstock Festival written by Michael Lang, as told to Jean Young. Originally published in 1979 and now out of print. These are vintage, first edition copies autographed by Michael Lang. Imagine how excited your favorite 'Woodstocker' would be to own this collectible.
Autographed by Michael Lang
First Editions, Out of Print
Filled with Wonderful Photographs
Michael Lang's Story as told to Jean Young
Wonderful Gift, Great addition to your Collection
Given the extraordinary demand around Woodstock's 50th anniversary, it will take a little longer than usual to ship this item. Please allow roughly 10 days for us to receive and process your order. It'll be worth the wait!